Both Nelson and Hawke's Bay have long been known for their great climate, not to mention being a magnet for wine and food aficionados. They're now on the map for Aucklanders and others seeking an affordable, sophisticated provincial lifestyle, and there's unprecedented demand from investors looking for good tenants and good returns.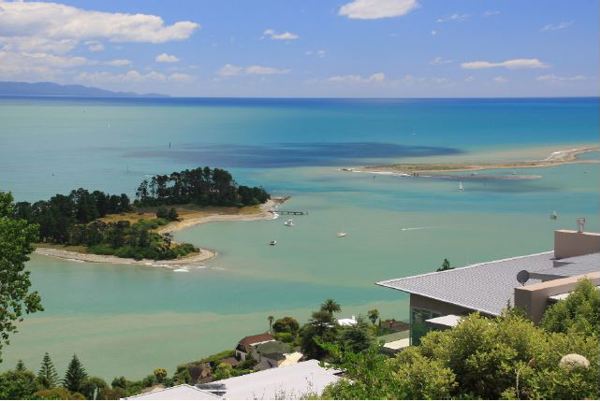 We asked Principals from Quinovic's Nelson, Napier and Hastings branches to provide updates on the changes and trends in the residential rental market in their areas.
Nelson's Juliet Robinson reports unprecedented demand for investment properties, with limited stock and properties selling, sight unseen, to cash unconditional buyers. She says more investors are turning to new-build stock and the gap between the purchase price of an existing dwelling and a new build is growing much closer.
"I suspect Kiwisaver and Homestart have created greater demand in the lower end of the market, which in turn is reflected in higher purchase prices being achieved for existing dwellings," says Juliet.
Twenty-eight sections in a new subdivision in Richmond, 13km from Nelson, sold within three weeks. Many purchasers were investors who could buy 160 sq m new 3-4 bedroom fully landscaped homes with double internal access garage, for $490,000 and attracting weekly rents of $500-515.
Another attraction is that new builds are backed by 10-year Master Build warranties and typically have 12 month remedial defects periods.
"Homes being built under current building standards immediately meet the new regulations for insulation, attract better tenants who often stay longer. Depending on location of the property, investors can immediately achieve a capital return with the value increasing by at least 10% the day the keys are handed over," says Juliet.
Napier Principal Martin Easthope reports that the last six months have seen the rental property market change dramatically due to interest from purchasers from outside Hawkes Bay, and quite high migration into the area. As a result, he says many property investors have decided to take advantage of rising property values and sell their investment properties.
"This, coupled with fewer rental properties being available, has resulted in higher demand from prospective tenants," says Martin. "The upside for those property investors who have kept their properties is that market rents have gone up by as much as 10%."
He says investors who have cashed up their rental properties may find themselves regretting their decision as they compare the returns on the resulting capital with the increased returns they'd now be enjoying in the rising market.
However, Martin says Napier still has some pretty good buys for investors compared to many other parts of New Zealand, especially Auckland. The best Napier investor suburbs to consider are Napier South, Marewa (north side), Onekawa (north side), Pirimai, Tamatea and Greenmeadows.
Hastings Principal Ross Davidson says his office is also seeing big increases in demand for rentals, with rents rising across the board. Tenants want properties that are well-presented, insulated and preferably with good heating with good demand for 2, 3 and 4 bedroom properties in all suburbs.
Ross says the volume of advertised rentals is the lowest in his seven years with Quinovic, due to a combination of factors including Kiwi Savers who are first home buyers competing directly with investors for properties.
"Migration to Australia and Christchurch has dropped compared to a couple of years ago, and a number of residents are now returning to Hawkes Bay, while immigration from overseas as well as other parts of the country is up."
*See http://quinovic.co.nz/contact for details for all Quinovic offices and if you're considering buying an investment property ask the relevant branch for a free independent rental appraisal to assist with your decision.