Recent LVR deposit rule changes for investors, which increase the attractiveness of new builds versus existing properties, have prompted renewed interest in buying apartments off the plans.
At the same time, news broke of a major Auckland apartment development being called off due to rising construction costs and a tightening up of bank lending. It was the latest in a series of such failed developments and investors are understandably cautious about the pitfalls of buying off the plan.
We're grateful to David Graham of Quinovic Viaduct for providing the following 10-point checklist for investors considering buying into new apartment developments: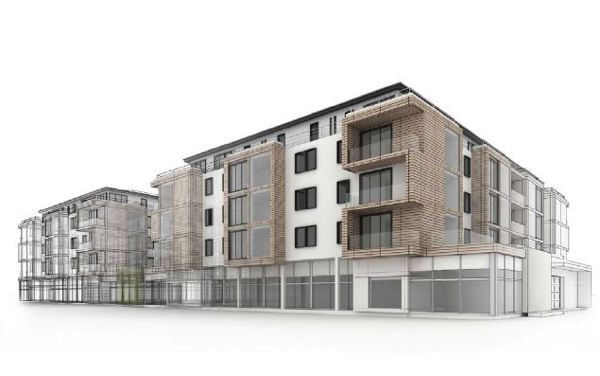 Do your homework, don't rely on the advice from the sales person only, and seek advice from other apartment owners/buyers. Speak to a property manager, bank, accountant & lawyer, and ask a valuer about the likely future value of your investment.
Check out the developer. Is it their first build or do they have a history? Inspect other developments they have done and find out if they have a track record of quality, completion on time and following up on warranty items after the build is complete.
You are buying today at a today's costs and choosing items and furnishings that best suit your needs. But remember it will take 2-3 years before completion and understand you are trying to visualise your completed home from a display model and things could change.
How many apartments/townhouses need to be sold before the developer will start to build? Contracts favour the developer so you need to understand your rights and the developer's ability to cancel the build. Keep in touch so you don't get a surprise.
Location, Location, Location! What will the area be like when the development is complete? Try to think in the future and check out motorway access, walking options, public transport, cycle ways, schools/university, and shops. And don't forget sun, views and whether you get a storage locker and car park.
When buying a refurbished building issues may arise around change of use, plumbing, electricity, fire, health and safety for tenants/owners. What maintenance clauses are in the contract for the developer to put right and the time to recertify?
Existing apartments offer better value for money than a new build, on a square metre rate, so know the value of what you are buying and the premium you are paying. In short, value for money!
What will the development include, such as shops on the ground floor, storage units, car parks, and facilities such as gym, pool etc; also common areas and the ongoing cost to you as an owner. Make sure you value these and feel they will hold their value to future owners and tenants when renting.
Body Corp raises issues around reputation, cost and rules. Understand your commitments, and what you can and cannot do. Can you have pets, can you rent your home/investment? Can you change unacceptable conditions?
Last but not least, ensure you know who is holding your deposit; will you get interest on the money; when is the completion date, and what happens if it is not finished on time?