Quinovic is pleased to announce the opening of a new office serving the Kumeu-Huapai areas of rapidly growing north-west Auckland.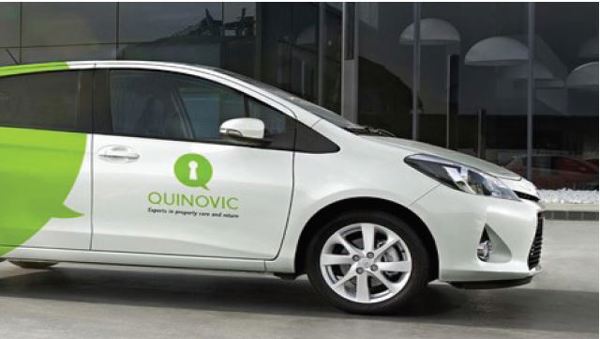 New residential and commercial developments are both on the drawing boards and nearing completion in the north-west, and work on the Western Ring Road will greatly improve access to the area from key parts of Auckland.
Quinovic Kumeu Principal Virendra Gupta loves the area and is keen to help newcomers enjoy its potential, whether they're investors looking for sound rental properties or tenants wanting an affordable lifestyle.
Virendra has been investing in residential property for some 25 years so is well placed to advise new clients and help them achieve their property management and investment goals.
He also has a strong background in Accounting, Banking, Law, Marketing and Business, having held senior management positions across the banking/finance, corporate and small business sectors.
You can contact him on 022 527 0789 or call in at the Quinovic Property Management office at 327 Main Rd, Huapai, Kumeu.
Kumeu is just 20 minutes drive north-west from downtown Auckland on SH 16 and its rolling hills and vineyards have long been a magnet for weekend trippers and tourists. And if outdoor adventuring is your thing, the area is home to a range of activities from horse trekking to walking trails.
Now an exciting new town centre development is on the way with up to 211 dwellings spread across both residential lots and commercial live/work lots. There is also consent for 12,750sq m of commercial buildings and a town square.
Nearby, the former Hobsonville airbase is also a new centre of residential growth with a target population of about 11,000 and 4,500 homes. The Hobsonville Point project is expected to take five more years and is being facilitated by HLC, which is a subsidiary of Housing New Zealand.
The innovative new development is funded by NZ Super Fund, Ngāi Tahu Property and New Ground Capital. Each super lot will consist of a mix of apartments, terrace homes and walk up apartments. Forty-seven homes will be retained and made available as long-term rental properties.
A major contributor to growth in the north-west will be the completion of the Western Ring Route next year, an alternative to SH1 and the Auckland Harbour Bridge to Albany via SH20, SH16 and SH18. This will allow direct motorway access to and from the airport and Manukau as well as channelling a larger volume of traffic to and from the area.
There are plentiful bus services to the north-west and Hobsonville has a ferry service to the downtown CBD.