The October 19 announcement that NZ First had chosen Labour as its coalition party signalled significant change ahead for residential property investors and the wider housing market.
At the time of writing, these proposals included greater government involvement in house building through the Kiwibuild programme, foreign buyers locked out of the NZ property market, immigration both reduced and more targeted, and tenancy law changes.
Labour's first 100 days plan, revealed prior to the election, included:
The Healthy Homes Bill, which requires landlords to make all rentals warm and dry, would be passed. It has already passed its second reading in Parliament.
The KiwiBuild programme would be established with a target on average of 10,000 houses across 10 years. Jacinda Ardern said on Newshub's The Nation that yearly numbers would scale up during the first few years to about 20,000. "Beyond that it will then move at great pace and at scale," she said. The Labour-NZ First Coalition would also end National's state house sell-off.
Immigration, a big driver of housing demand that has been running at 70,000 plus per year, would be cut. Ms Ardern said Labour's policy had survived negotiations with Winston Peters, who wanted the total reduced to just 10,000 a year. She estimated net migration would fall by 20,000 to 30,000 a year, mostly by limiting the number of people granted student and work visas. 
She said a three-point plan to crack down on speculators included banning offshore speculators from buying houses, taxing speculators who flip a house within five years, and ending the tax loophole that enabled negative gearing, by ring-fencing losses from rental property investments.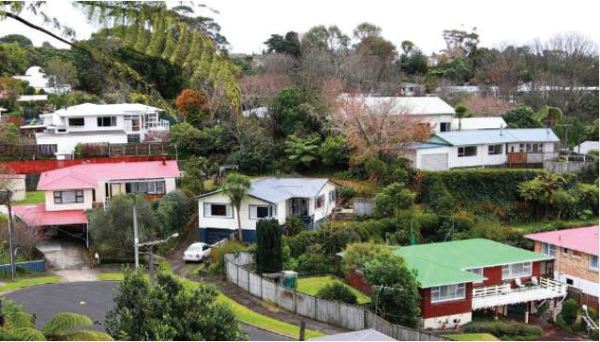 The move had been recommended by the IMF and the Reserve Bank and would save taxpayers around $150 million a year once fully implemented. Total savings in the first 10 years would be $1.2 billion and the government would use this money to help make 600,000 homes warmer and healthier to live in.
All property owners would be able to access a grant up to $2,000 per dwelling to pay for up to 50 per cent of the cost of insulation upgrades and double glazing that meet or exceed the current building code, or of the cost to install a clean, fixed form of heating.
See proposed changes to tenancy law here
ANZ senior economist Philip Borkin said pre-election weakening of housing market activity was seen by ANZ as being predominantly due to fundamental reasons more than election uncertainty. That made suggestions that a housing market crash would result from the new government and its policies seem implausible – particularly given the ongoing imbalance in supply and demand which underlies the housing market.
NZ Property Investors Federation executive officer Andrew King predicted that if Labour enacted proposals to change tenancy provisions, along with ring-fencing of rental losses, there would be an increased shortage of rental properties over the medium to long term.