As New Zealanders woke on 'the morning after' to clocks (and an election night result) that made little sense, residential property investors will have been wondering how the final votes might fall and what it might all mean for them.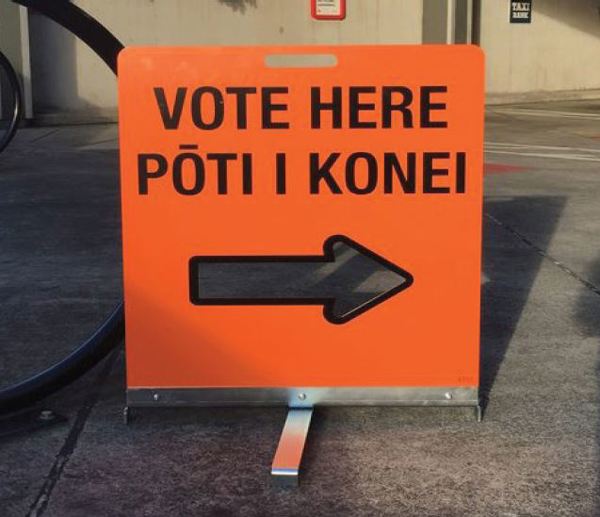 The final tally, due to be announced on Saturday October 7, will include unprecedented numbers of special votes including, for the first time, masses of young voters who enrolled and voted at the same time during the last two weeks of the campaign.
Photos on the last day of enrol+vote showed huge queues of young voters who seemed to be caught up in the mood for change that produced such a close election night call.
With all eyes on NZ First's Winston Peters to resume his Queenmaker or Kingmaker role, there was no shortage of pundits picking him to turn left to Labour and possibly the Greens, after his history of bad blood with National.
Briefly then, what campaign policy announcements by NZ First, National and Labour might be particularly relevant for investors forced to wait till Winston's self-imposed October 10 deadline to end his deal-making and announce who'll be his coalition partner/s?
NZ FIRST
Assist local authorities to develop aged-care housing and public rental housing projects.
Provide accelerated deprecation for landlords to invest in energy efficient housing from insulation to HRV systems.
Initiate the New Zealand Housing Plan to revamp the New Zealand housing market, covering housing availability and affordability as well as rental homes supply and affordability.
Reduce pressure on housing by foreign migrants.
Ensure that only New Zealand citizens and Permanent Residents can buy freehold land.
Establish a new state agency to acquire and develop land for residential development.
NATIONAL PARTY
National's housing plan, set out on its campaign website, primarily focused on its record with measures to increase affordability by boosting supply. It promised to "continue to pull every lever possible, reform consenting rules, free up land and get vital infrastructure built to increase supply".
There's little in their policy to suggest landlords can expect significant change to the property investment rules under a National-led government. However their campaign statement pointed to tightened rules, under then PM John Key, to force people buying and selling property for profit to pay their fair share of tax.
LABOUR PARTY
New Labour leader Jacinda Ardern said that while long-term renting had become a reality for more families, the current law created instability and insecurity for many. She said a Labour-led government would address that by a range of measures including:
Extending landlords' minimum notice periods from 42 days to 90 days.
Abolishing "no-cause" terminations.
Limiting rent increases to once a year, from six monthly now.
Setting the formula for rent increases in tenancy agreements.
Banning letting fees.
Allowing minor alterations, such as painting or hanging pictures, if a higher bond is paid and the property is returned to its original state.
NB: National Party MPs were parliament's biggest property owners, with interests in 190 properties (an average of 3.43 per MP), at the time of the most recent declaration of interests. And on average, cabinet ministers each had a stake in 3.85 properties though Louise Upston did not declare an ownership stake in any property. Labour MPs had a stake in 58 properties, an average of 1.93 each, and NZ First's MPs declared interests in 21 properties (1.91 each).