Wellington City Council's voluntary Rental Warrant of Fitness (RWof) scheme for Wellington rental properties launched last month has drawn mixed responses.
Mayor Justin Lester says the scheme gives landlords the chance to promote their house as being warm and dry while giving prospective renters an assurance the home they are looking to live in meets the standard.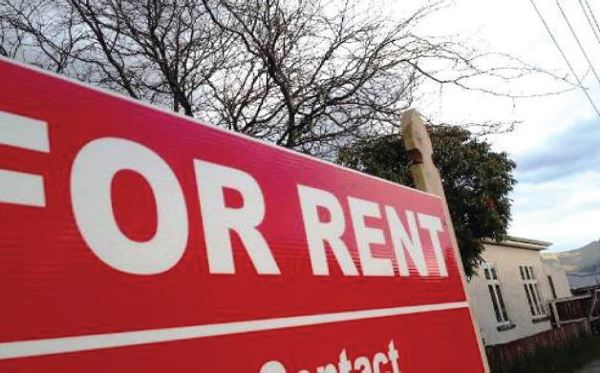 The inspection checklist for the RWoF has 29 criteria and 63 questions covering insulation, heating, ventilation, structural stability, sanitation and hazard identification. Every question must achieve a pass to qualify.
The professional inspection and assessment costs $250 and if the house doesn't pass there is a six month window to get the work done and have a re-assessment done for free. The RWoF is valid for three years and has been designed and tested on both stand-alone houses and apartments. 
Property Investors' Federation chief executive Andrew King is no fan of the scheme and says making it easier for landlords to insulate their properties and install efficient heating would be more effective.
"Targeting help for those families who actually have a health-related issue would have significantly better results for those in need," Mr King said.
He said student tenants might not want to pay for extra costs such as fixed heating, with average central Wellington rents for properties with heat pumps adding almost $100 to weekly rents.
The Wellington RWoF drew qualified praise from both the Victoria University students association and a doctors' association, with both organisations calling for eventual mandatory warrants of fitness.
And Otago University public health professor Philippa Howden-Chapman urged landlords to get behind the scheme and use it as a tool to raise the level of their property to a minimum standard. She said it is focused on areas of dwellings that have the greatest chance of improving the occupants' health.
Victoria University Students Association president Rory Lenihan-Ikin said the association supported the new voluntary RWOF as a step in the right direction, but said the only real solution to cold and mouldy flats in Wellington was a mandatory RWoF.
The Royal Australasian College of Physicians (RACP) is calling for politicians to take urgent action to make 'healthy housing' the norm. Its NZ president, Dr Jonathan Christiansen, said poverty-related hospitalisations and related health outcomes would persist until housing quality and availability are addressed.
He said RACP would like to see a compulsory scheme extended for all residential properties but meanwhile urged other local and national leaders to follow Wellington's example and make a residential warrant of fitness the norm.
Wellington City Council partnered with public health experts from Otago University to develop the RWoF scheme and a free app that will allow tenants and landlords to check their house against minimum health standards was designed by experts. It also allows landlords to request a full inspection by a professional to be certified as meeting the standard. Landlords (or tenants with their landlord's permission) can book a RWOF inspection on Wellington City Council's website and qualified building inspectors will carry out an assessment which will take around an hour to complete. 
The RWoF was developed by the University of Otago, the New Zealand Green Building Council and the Accident Compensation Corporation in combination with five City Councils. Wellington City Council is also developing criteria that will set a standard for homes that incorporates both personal health and earthquake resilience.
Meanwhile, an online survey of 610 renters during June-July revealed more than half were paying at least half their income in rent costs and among their key concerns:
62 per cent wrote about their home's condition 
• 29 per cent talked about its impact on their health 
• 70 per cent talked about a lack of insulation 
• 61 per cent said their house did not have a fixed form of heating 
• 52 per cent said it was not weathertight