As Much as Chrissy Edmunds loves her work as Quinovic Thorndon franchisee with her husband Kevin, she's also often to be seen out collecting donations for a variety of important organisation., And on a beautiful Wellington November day she was joined by Prime Minister Jacinda Ardern at the annual Mary Potter Hospice strawberry sundae fundraiser.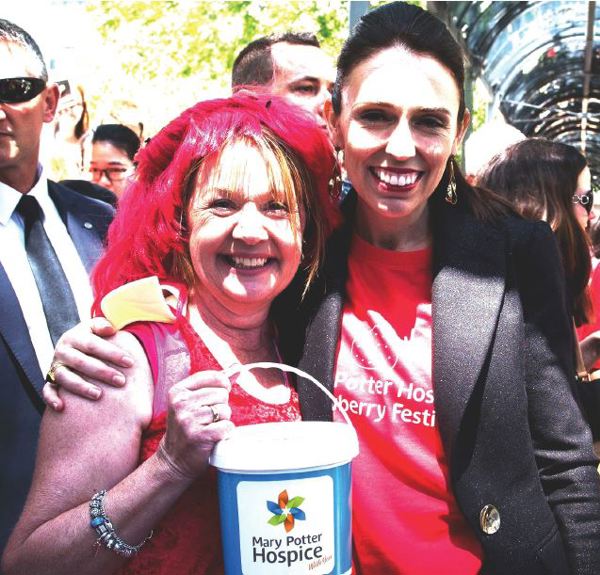 Chrissy says she loves volunteering for charities including the Pink Ribbon Appeal, SPCA, Wellington City Mission and Wellington Free Ambulance.
"But the hospice is my main passion and the strawberry festival was a day to put politics aside and just enjoy being part of a great fundraising charity," says Chrissy. "I do it in memory of my gorgeous sister in law who passed away a week shy of her 31st birthday in 1992, leaving two young daughters behind.  Kevin and I were honoured to attend the eldest daughter's wedding with the younger one as her chief bridesmaid."
She says collecting is great for the soul and suggests everyone consider donating their time to help with charities' fundraising.