In a flurry of activity since the Labour-Greens-NZ First coalition became government, property investors have seen new healthy homes legislation passed, the announcement of a tax working group and the introduction of an amendment to the Overseas Investment Act (OIA) barring foreign buyers from purchasing existing homes.
Housing Minister Phil Twyford (pictured) said the OIA was the first step in reining in the speculative housing market and was part of the government's plan to make housing more affordable for first home buyers.
It would not affect genuine migrants, and was designed to dampen speculation when the housing market picks up again.
In  future, only New Zealand and Australian citizens - and possibly people from Singapore - will be able to buy residential housing without undergoing special screening tests. The proposed law change does not ban foreigners from building new homes and some migrants with resident class visas, such as skilled migrants, can buy a home if they pass a new test by the Overseas Investment Office.
"But if anything changes and you leave the country or your visa expires then you'd have to sell the property."
Mr Twyford said the government also had taxation measures designed to rein in speculation, was going to build 100,000 affordable homes, reform the rental market and build more state housing. "There's a whole range of reforms designed to settle the housing market down and give young Kiwis a crack at their first home."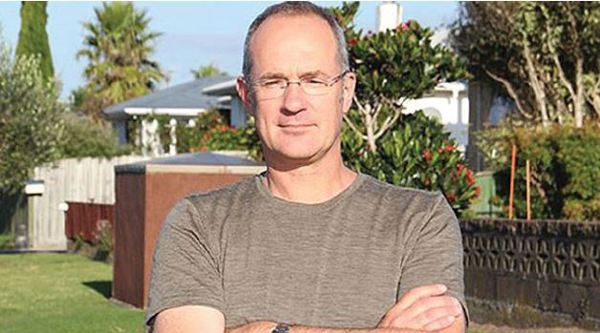 Other end of year developments included:
Healthy homes law: The Healthy Homes Guarantee Bill passed its third reading in Parliament on November 30 and soon rental properties will be legally required to meet minimum standards for insulation, heating, ventilation, draught stopping, drainage and moisture.
While the requirements of the standards are not specified in the legislation, the government aims to have the standards set within the next 18 months. During that time the government will run a consultation process to ensure tenants, landlords, public health and building science experts and industry representatives are involved in creating robust minimum standards.
For landlords needing to upgrade their properties, government grants of up to $3,000 for installing heating and insulation will be available.
Tax working group: Property speculators are in the sights of the new Tax Working Group, to be chaired by Sir Michael Cullen.
"At the moment the tax system appears unfair – for example, it doesn't treat income from speculation in housing as it does income from work," said Finance Minister Grant Robertson.
He said that because Labour won't be introducing a water tax, which was scrapped as part of Labour's coalition deal with New Zealand First, the tax system could offer incentives for adopting environmentally friendly practices.
The group will be barred from recommending changes to income tax rates, the rate of GST, inheritance tax and taxes on the family home or the land beneath it.
It will have a year to put together its report, which will include a public consultation process. Recommendations are expected to be presented to ministers in February 2019 but any "significant changes" will not be introduced until the 2021 tax year - after the next election.
Lending restrictions eased: The Reserve Bank announced it would be easing the LVRs slightly from 1  January 2018. For investors the changes mean that 5% of banks' new mortgage lending will be able to go to investors with deposits of less than 35%, as opposed to 40%.
For owner occupiers 15%, rather than 10%, of banks' new mortgage lending will be available to those with deposits of less than 20%.
Property Institute chief executive Ashley Church said the Reserve Bank needed to move more swiftly on easing LVR restrictions, which he said appeared to be the leading cause of a dramatic drop in the number of homes available for rental.
He predicted big increases in rents in many parts of the country, primarily due to a shortage in the supply of rental housing caused by the imposition of the LVRs on property investors.