Tribunal raises meth bar
The Tenancy Tribunal has generally accepted 15 micrograms per 100cm2 as the minimum standard for meth contamination in rental properties, in line with the level proposed in the Gluckman report released on May 28 this year. Tribunal Chief Adjudicator Melissa Poole said the new level would apply as long as the meth test was done after the report was released. 
The Chief Adjudicator's announcement follows Housing New Zealand's unilateral decision to apply the 15 micrograms level and adds more uncertainty to an already confused situation.  While the Tenancy Tribunal is set to adopt a level of 15 micrograms per 100cm2, the Chief Adjudicator indicated that "the Tribunal could use the 1.5 level if an applicant presented evidence that there were 'other factors' such as meth manufacturing in a rental".
The underlying standard has not changed and is currently 1.5 micrograms per 100cm2.  Other factors, such as the insurance position also remains unclear.  Accordingly, Quinovic Group Office is recommending that testing be carried out to the approved standard of 1.5 micrograms per 100cm2, until such time as the standard has been officially reviewed. 
Foreign buyer ban
Labour Day saw the implementation of a law banning foreigners, apart from Australians and Singaporeans, from buying homes in New Zealand.
Overseas buyers will also still be allowed to buy as much as 60 per cent of the total units on offer in major apartment complexes with 20 units or more. Resident visa holders are exempt from the law providing they are living here, but those living in other countries will need Overseas Investment Office approval to buy locally.
Property Institute CEO Ashley Church said the new law would not reduce house prices and called it a retrograde step for the economy as NZ needed foreign investment.
Other news of interest to property investors includes:
LVR could ease
Slower housing market growth nationwide and a reduction in sales has some economists pointing to an increasing likelihood of the Reserve Bank further easing its LVR restrictions for investors, from a 35% deposit requirement introduced at the start of this year. The Reserve Bank's next Financial Stability Report is due on November 28, when it may address LVRs.
Investing still strong
Investors with multiple properties accounted for 24 percent of residential property buyers in the September quarter, according to data analytics firm CoreLogic. Research analyst Kelvin Davidson said the figures showed investors were still entering the market and/or existing landlords were expanding their portfolios, despite extra regulatory pressure such as Healthy Homes, the looming removal of negative gearing and the possibility of capital gains tax in the longer term.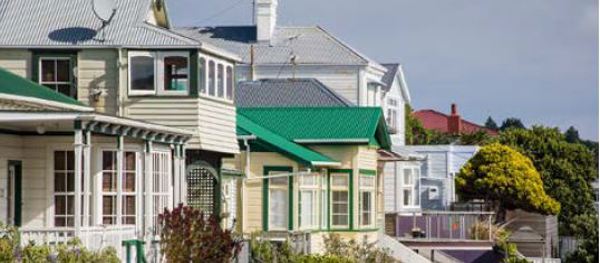 Migration at 3-year low
Annual net migration fell to 62,700 at September 30, according to Statistics NZ. It was the lowest net migration level since October 2015 and a drop of 8,300 compared to a year earlier. ASB has forecast the steady decline will continue until the end of 2019, when it will have dropped to an annual increase of about 40,000.
Wellington hits record
The Wellington region ended September at a record average residential property asking price of $593,250, a 12.3% increase on a year earlier, according to the latest Trade Me Property Price Index. Wellington City's year-on-year rise was 8.5% to hit $700,400, although it was outstripped by Masterton at 20%, Upper Hutt at 15.5% and Lower Hutt at 10.4%.