Inland Revenue (IRD) is reminding landlords that 2019-20 sees the start of new rules that mean residential property losses are now ring-fenced, meaning that they can only be used to offset income from residential property. That means deductions claimed for any year can't exceed the amount of income a landlord earns from the property for the year. Any excess deductions must be carried forward from year to year until they can be used and landlords can't use excess deductions to reduce their other income, such as salary and wages or business income, which would result in a reduced tax liability.

Anyone with more than one property can choose to apply these rules on a portfolio basis or on a property-by-property basis. There is more information here.
$11,000 meth fine
A tenant was fined $11,048 after the Tenancy Tribunal deemed damage to her Auckland rental property was intentional and that it had been used to manufacture and smoke methamphetine. All areas of the house tested positive with "very high levels" in a bedroom and the kitchen. The Tribunal said the fine would cover the cost of the meth testing, decontamination costs and replacement furnishings including new carpets, curtains and tables. It also included $1,000 in exemplary damages, in the public interest.
Investors active
Mortgaged investors continue to increase both their percentage share of the property market and the number of purchases, according to CoreLogic's Buyer Classification report released on November 20.  At 26%, CoreLogic reports investors' share of purchases in October approached the previous peaks seen prior to the third round of loan-to-value (LVR) rule changes. Meanwhile, the market share for first home buyers remained flat at 24% and fewer buyers were moving house.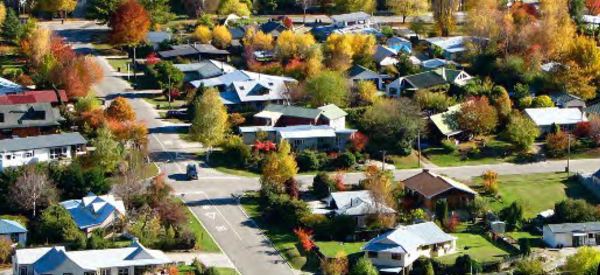 Rates on hold
The Reserve Bank defied economists' expectations with its November announcement of no change to the Official Cash Rate (OCR) and said it would take "something material" to further cut the OCR in February. Its statement said domestic economic activity was expected to increase during 2020 supported by low interest rates, higher wage growth and increased government spending and investment. It said the low level of the OCR had flowed through to lower lending rates more generally, which support spending and investment. ASB economists, meanwhile, predicted the OCR would still drop to 0.5%  but that mortgage rates on offer might not fall much further than their present levels.