Investors remained active in the residential property market as 2018 ended, despite pending government measures such as ring-fencing for tax relief on rental property losses and a possible capital gains tax, according to property data and analytics specialist CoreLogic.
And the Reserve Bank's easing of LVR deposit requirements applying to investors, which came into force on January 1, could help maintain interest in the multi-property market for landlords with mortgages.
According to the latest Buyer Classification data released by CoreLogic, the recent momentum makes it hard to see new investors suddenly dipping out of the market in the near term, although lenders are likely to remain cautious under the reduced deposit requirement (35% down to 30%) under the new LVR set by the Reserve Bank.

CoreLogic research analyst Kelvin Davidson said 25% of November 2018's residential property purchases across NZ were made by multiple property owners with mortgages. They had been slowly but surely raising their market share to 25% nationally after it fell following the Reserve Bank's LVR change, which introduced a 40% deposit requirement in October 2016. In Auckland and Wellington investors had 27% market share of borrowing last year, and Dunedin grew to 26%.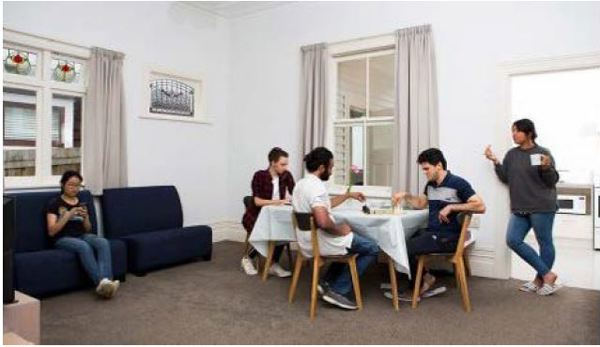 Mr Davidson said that its latest figures illustrate that true long-term investors (as opposed to speculators) are still confident that they can make their plans work even though costs may be slightly higher and (net) yields slightly lower.

He said the scene is set for lending activity to continue to improve in 2019, with the further relaxing of the LVRs.
Quinovic Principals are pleased to welcome prospective new investors, and those looking to expand their portfolios in 2019.
Quinovic Principals are able to assist investors identify areas most likely to produce good returns, attract good tenants, and pinpoint properties that are more suitable as rentals.
With tertiary students returning over the next month, Wellington is particularly short of suitable rentals and, while there may be many applications for properties, Quinovic's property managers' skills in vetting tenants are especially important.
There are also opportunities for patient investors who are prepared to do their homework in many provincial areas. Rents have been rising in smaller towns and cities due to a shortage of properties as home buyers relocate from larger centres, especially Auckland, and snap up properties at small town prices.