Many investors will remember 2018 as a year of change, as the new Coalition Government began its rental property legislative programme and rents took some surprising turns.
Wellington City's growth and property shortages produced high house prices and, by year's end, asking rents matched those of Auckland for the first time, according to Trade Me figures. Advertised median rents in the Capital rose 5.8 per cent for the year, to $550 a week, and Trade Me said Wellington could soon overtake Auckland City as the most expensive place to rent. 
In Auckland, Trade Me said the advertised median rental price flatlined for eight consecutive months at the same rate, though compared to a year ago it ended 2018 3.8 per cent higher. 
Kapiti, north of Wellington, is on the radar of canny investors as a good buy because of the advancement of infrastructure projects such as Transmission Gully and the Paraparaumu-Auckland air service that was re-instated this year by Air Chathams.
The sunny Bay of Plenty basked in the outflow from Auckland as asking rents rose 5.6 per cent on a year earlier with Tauranga Central and Greerton properties the big winners. Other regional winners were Taranaki and Hawke's Bay, both with good year on year gains to reach new records at $390 and $425 respectively.
Christchurch, which has been suffering from a glut of rentals, saw a 2.6 per cent rise in Trade Me asking rents on a year ago and, according to Quotable Value figures, the biggest rise of 7.3 percent was recorded in the suburbs of Christchurch Central/Hagley, and St Albans North/ Mairehau.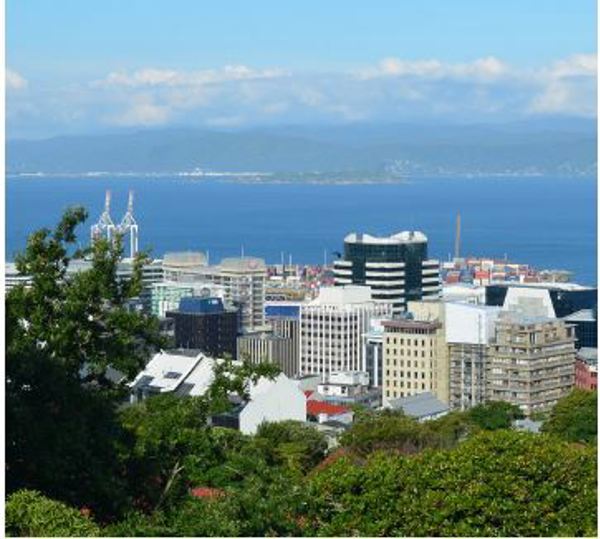 Housing New Zealand moves meth goalposts


Following Housing New Zealand's unprecedented move to unilaterally adopt a level of 15 micrograms per 100 cm2 on the back of the Gluckman report, the Tenancy Tribunal confirmed it would also accept 15 micrograms as their new standard, although noted that it may adopt the lower official standard of 1.5 micrograms if other factors, such as meth manufacturing, were present.
The current New Zealand Standard (NZS 8510:2017) remains in place, which is adding to the confusion caused by the Housing New Zealand move.  Other factors, such as Health and Safety obligations and the validity of insurance cover, also remain unclear and Quinovic Group Office is recommending that testing be carried out to the approved standard of 1.5 micrograms per 100 cm2, until the standard has been officially reviewed. 
New Tenancy Fee introduced

Quinovic has introduced a new Tenancy Fee for landlords retenanting their properties.  The fee replaces letting fees, which were banned by the Government from December 12, and is aimed at covering the substantial time and cost involved for property managers finding and placing new tenants.
Quinovic says the letting fee ban would have had a considerable adverse impact on business and, within days of Quinovic's announcement, many larger property management companies confirmed they would also pass these costs on to landlords.
Foreign buyer ban
Labour Day 2018 saw the implementation of a law banning foreigners, apart from Australians and Singaporeans, from buying homes in New Zealand.
Overseas buyers can still buy as much as 60 per cent of the total units on offer in major apartment complexes with 20 units or more. Resident visa holders are exempt from the law providing they are living here, but those living in other countries need Overseas Investment Office approval to buy locally.
Lowest migration since 2015

More migrants arrived in New Zealand than departed in the year to October 2018 with annual net migration of 61,800.  This is the lowest net migration since 2015 and is down from the record annual gain of 72,400 in 2017. 
Net migration of non New Zealand citizens was 64,900, comprising 96,700 arrivals and 31,800 departures, while there was a net outflow of 3,100 New Zealand citizens.
Compared to the year ended October 2017, arrivals of non New Zealand citizens were down and departures of non New Zealand citizens were up, both contributing to an overall drop of 7,200 in net migration in 2018.