Rentals growth mixed

New rentals are becoming more expensive in South Auckland and North Shore, but cheaper in some eastern and inner suburbs, according to calculations based on recent Government rental data. The NZ Herald reported Otahuhu West had the biggest rise with rents 21% up on the same period last year. However, it remains the cheapest area in Auckland. North Shore had many areas experiencing double-digit increases since last year, although  rents were 8% cheaper in Takapuna Central.  The inner city had mixed results, with a 12% increase in the harbourside area but little change in the other CBD areas.
Claims challenged
Long-standing claims that increased immigration has driven New Zealand's housing crisis have been challenged by new research findings.  Motu Economic and Public Policy Research found that New Zealanders who relocated put more pressure on house prices than the same number of immigrants would.  Auckland data from 1986-2013 showed that rents do not respond much to population growth, although they were positively related to higher shares of recent movers, whether from inside or outside New Zealand.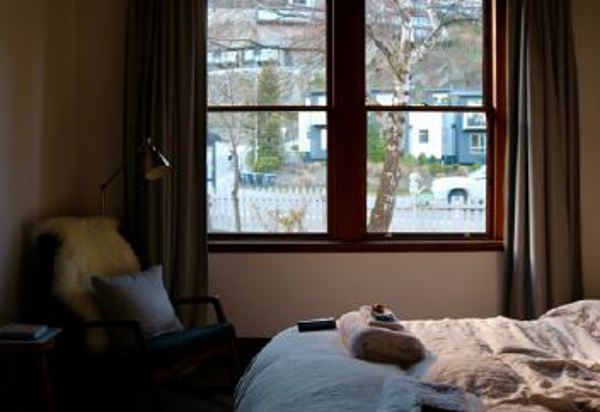 Capital's WOF 'a flop'
Wellington City Council's warrant of fitness for rental housing should be scrapped, according to Andrew King of the New Zealand Property Investors Federation. He said it was a well-intentioned flop, with just two properties gaining a pass mark since the council put the policy in place nearly two years ago.  "I think it might be a bit harsh saying it's a waste of time and money. I think their intentions were good. But it was probably a misguided initiative," said King.
Urban​ ​rents hit record
The cost of renting apartments, townhouses and units in New Zealand is more expensive than ever as the median weekly rent increased by 6.3 per cent in the last year to $420, according to the latest Trade Me Property Rental Index. Head of Trade Me Property Nigel Jeffries said apartments, townhouses and units were popular with Kiwi renters because they were typically warmer, drier and in better, inner-city locations than average houses.  He said renting an Auckland apartment was now more expensive than a small house.
Affordability gains
Home affordability improvements have been driven by declining house prices in many regions, combined with a reduction in mortgage interest rates and a modest 1.3% increase in wages, according to Massey University's David White. The latest Massey University Home Affordability Report shows an improvement in affordability at a national level as well as in 13 out of 16 regions, in the second quarter of 2019. While national affordability improved by a modest 1.2% over the most recent quarter, the annual results show an affordability increase of 5.4%.