Spring is the perfect time to start thinking about what maintenance your rental property is in need of. However, before you dive in, there are some key factors that you'll need to take into consideration. In this blog, we explore important points you need to think about before starting any property maintenance work, along with some top tips to keep compliant. Let's get started!
What is 'property maintenance' work?
Before we jump into our top tips, it's important to clarify what type of work we are talking about. When we refer to 'property maintenance', it's easy to think of quick-fixes requested by rental customers like leaky taps and scratched walls. But we are actually talking about any and all repair and renovation work.
Some of the jobs that come under this property maintenance umbrella include:
Replacing hot water cylinders

Updating kitchens or bathrooms

Adding insulation or heating solutions

Pest control

Interior and/or exterior painting

Servicing heat pumps and whiteware

Replacing old carpet and flooring

Clearing drains

Fixing leaks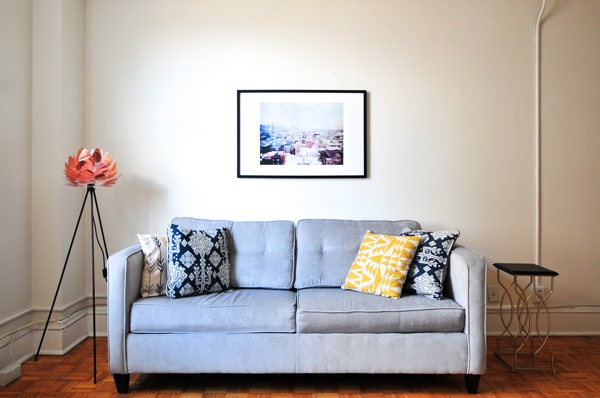 Top tips for rental property maintenance
1. Talk to your rental customers
Before you book in any property maintenance work, it's a good idea to communicate with your rental customers. After all, there's no point in getting a fresh coat of paint if your property has more pressing issues at hand. Your rental customers will be directly impacted by any problems or repair work, so it's important to ask for their feedback and respect their space.
During this step, you will want to:
Thoroughly inspect the property

Ask your rental customers if they have any maintenance issues or concerns

Discuss suitable timeframes for any property maintenance work
Our property maintenance e-book has a handy inspection checklist to help get you started.
2. Check any impending legislation
Once you have discussed any existing issues with your rental customers, you should also review any new or upcoming legislation. Property maintenance requirements have significantly changed over the past few years, so it's important to be aware of any new obligations. 
One piece of legislation that you should note is the healthy homes standards, which are currently in the process of being rolled out. From 1 December 2020, landlords must include a statement of their current level of compliance with the Healthy Homes Standards in any new, varied or renewed tenancy agreement. Private landlords will then have until 1 July 2021 to ensure their rental properties comply with the Healthy Homes Standards within 90 days of any new, varied, or renewed tenancy.
To keep updated with rental industry news, bookmark these links: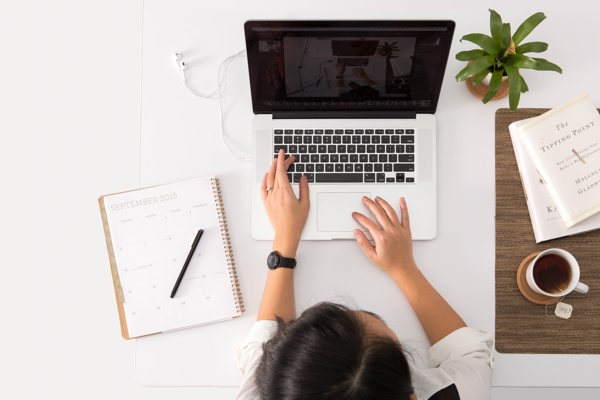 3. Always apply for consent
Before you book property maintenance work, it's essential that you apply for any required consent. If you're working to a tight timeframe, it can be tempting to get the job done and seek consent later. However, this approach can have long lasting consequences.
When property owners seek building consent form their local councils before carrying out work, they will be issued a Code of Compliance Certificate (CCC). This confirms that the building work complies with the building consent. But if a property owner completes work without acquiring building consent, then they may be issued a Certificate of Acceptance instead of a Code of Compliance Certificate. The Certificate of Acceptance only confirms that the building complies with the building code as far as the local authority can tell.
While this may not seem like an influential factor when you're completing the work, it is something that prospective buyers may notice if you ever put your property on the market.
4. Use the right people for the job
In New Zealand, Kiwis are known for getting stuck in and doing the job themselves. While this DIY attitude might work for the property you live in, we recommend always working with professionals when it comes to rental properties. 
Here are a few of the reasons why:
Insurance policies may exclude damages caused by faults, defects, errors or omissions in workmanship, construction and materials.

If the job isn't done right the first time, you could end up paying more in the long run.

If the worker does not have adequate health and safety protocols and hurts themselves on the job, you could be liable.

WorkSafe requires

rental property owners to 'engage competent contractors to do any work on the property'.
If you're not sure where to find building practitioners in your area, these public registers are a great place to start:
It's also a good idea to ask friends, family and acquaintances for recommendations. After all, if you're going to get the job done, you might as well get it done right.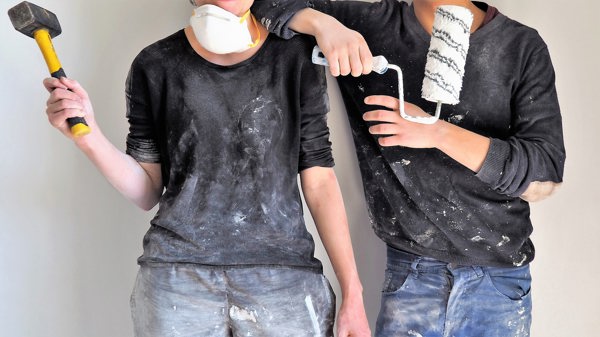 5. Know your health and safety obligations
Do you know your obligations around the health and safety of contract workers on your property? If the answer is no, you're not alone. Rental property managers and owners are often unaware that it is actually their responsibility to ensure reasonable care is taken for the health and safety of themselves and others while work is being carried out at the property. Your rental becomes a workplace for the duration that any maintenance work is being undertaken and you must follow your health and safety obligations during this work.
If you are a residential rental property owner or property manager, you are a PCBU (Person Conducting a Business or Undertaking). According to Worksafe, this means you will;
"have a duty of care, so far as is reasonably practicable, to ensure the health and safety of everybody involved with or affected by work on the property that you are responsible for.
As the property manager you will also have responsibility for the management and control of the property with the duty to ensure the property (if it's a workplace) is without risks to health and safety."
When duties between property managers, landlords and contractors overlap, it is expected that everyone must 'consult, communicate and cooperate with each other to undertake work in a safe manner."
6. Split your payments for bigger jobs
Nicky Lewis, Principal of Quinovic North Harbour, recommends splitting payments for any property maintenance work to ensure that the quality of work meets your expectations. Try dividing bigger jobs into at least four payments. This way, you can check on the progress of the work before paying each instalment. If you're unhappy with any of the work, simply let the contractor know before paying the next instalment.
It's important to physically get onsite and check the work yourself so you can identify any potential issues early on. Try not to rely on photos or text updates from the contractor. Visiting the site yourself also gives you the chance to check how quickly the work is progressing. If you've paid for 50% of the job, you should expect to see 50% of the work completed.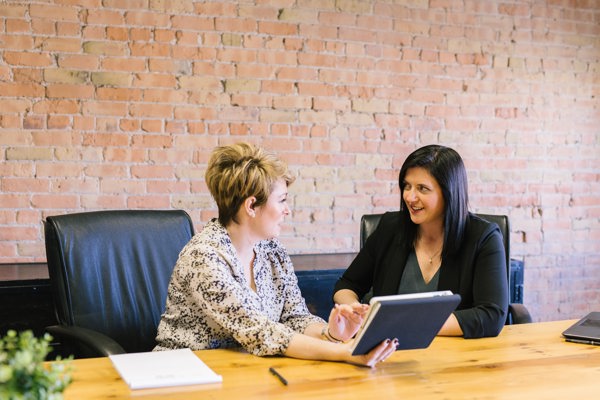 7. Speak to a professional
If you have property maintenance work which needs to be completed, but you're not sure the best way to go about it, speak to a professional. Property managers are rental property specialists and will be able to provide you with expert advice. At Quinovic, we have over 30 years of experience in the New Zealand rental market and we are committed to making a better rental experience for all. Get in touch with your local Quinovic office today to discuss your rental questions and needs. We'd love to chat!