New to a rental property? Congratulations! Investing in rental property is an exciting journey and if managed well, can be hugely rewarding. One of the most crucial elements of successful property investment is finding the right tenants – people who are a good 'fit' who you can trust to pay the rent and look after the place as if it was their own. When you find good tenants, it makes sense to keep them for as long as possible. Let's look at why long-term tenants are like money in the bank – and how you can attract them to your property.
What's so good about long-term tenants?
A successful long-term tenancy is a win-win for all concerned. For landlords, the main benefits include:
Assured of a steady income.

Less hassle involved if you're only going through the process of finding and screening potential tenants once every 12, 18 or 24 months rather than on a six-monthly (or even more regular) basis. 

You'll save on marketing costs.

It's easier to build a positive relationship when both sides know they're in it for the long-haul.

Long-term tenants are more likely to view the property as their home and take care of it accordingly.

Having settled tenants makes your property an appealing prospect for other investors if you wish to sell later on.
Similarly, many tenants like the security and stability of long-term tenancies. Put as much effort into choosing tenants as you did choosing the investment property, and you'll be sure to reap the rewards. Just remember to keep the rent aligned with market rates with an annual review.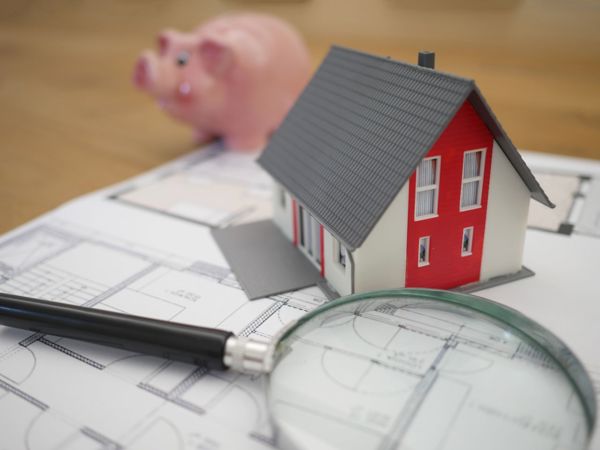 What to do BEFORE you buy a property
The sort of property you buy – its size, condition, features and location – all play a part in determining the type of tenants it will interest. If you're serious about attracting long-term tenants, you'll need to think hard about what kind of property they'll be keen on. 
If you want single professionals, buy an apartment or townhouse in a CBD. If you want to attract young families, buy in popular school zones or near good public amenities. Don't buy a renowned 'party house' in a rough area and expect prospective tenants to be quiet family types! 
Ultimately, you should want to appeal to the largest proportion of renters out there, so you can maximise your choice of tenant and maximise the rent. There is no one-size-fits-all rule, but often families and young professionals are looking for longer-term tenancies than students or seasonal workers. The rising costs of home ownership mean that renting is increasingly the reality for young families – they'll appreciate the security that a long-term tenancy offers, especially if they've got kids settled at schools.
If you do have a property that's more suited to students, be smart about when the tenancy period ends so you're not looking for tenants in the quiet period around Christmas and New Year.
Keeping your investment property up to scratch
Would you like to live in your investment property long-term? If not, you probably can't expect potential tenants to be keen either. Keeping your property in good condition can reduce maintenance costs and help you to keep tenants for longer. It'll also make your current tenants feel valued and help to better protect your investment. We've outlined 4 key ways to help you keep your property in shape: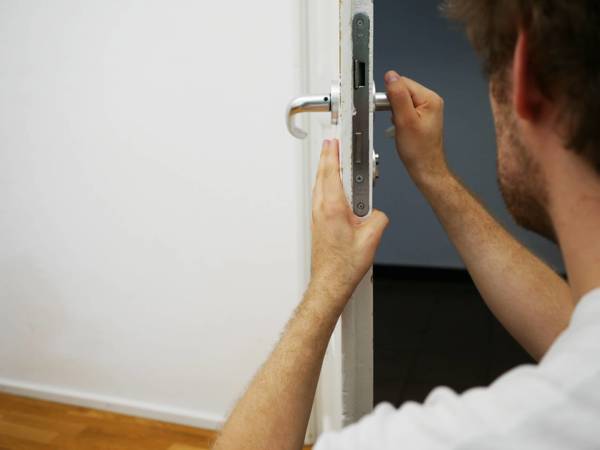 1. Meet the healthy home standards
Your first responsibility is making sure that the property complies with the government's healthy home standards, which are designed to ensure rental homes are properly insulated, ventilated and dry.
2. Address maintenance requests promptly
Next, address any pressing maintenance issues that have the potential to turn into more serious problems if ignored. It doesn't take long for a small thing, like a leaky shower tray, to turn into a big deal for you and your tenants. Don't forget that chattels like whiteware, furniture, curtains and blinds all need to be looked after too. Ask your tenants to let you know immediately if things break or get damaged – and show them similar courtesy by acting on any repair requests.
 Remember, while you have purchased an investment, it is not like shares or money in the bank – you will have to spend money on maintaining the property. You can minimise this by purchasing a new property with builders guarantee or adding an extended warranty to any new appliances you purchase for peace of mind. Even new homes will need you to spend on maintenance and older homes require even more. This should be built into your budget.
3. Add appeal with fresh paint and neutral colours
A fresh paint job will add instant value and appeal to any property, especially in an older place that may have had multiple tenants over time. Keep it neutral and light rather than try out any experimental colour schemes.
4. Remember any outdoor areas
Make sure that any outdoor areas are well-maintained. While tenants are responsible for mowing lawns and weeding gardens, landlords must keep trees and shrubs pruned.
How to market your property
If you want long-term tenants, pay attention to what you say to 'sell' the property to potential renters and where you advertise it. Sites like TradeMe Property and realestate.co.nz are an obvious place to start when advertising online. While you can also target potential tenants via social media, using Facebook groups and community websites like Neighbourly, you'll be less likely to find longer-term tenants on student-focused Facebook groups. 
Whatever platforms you use, here are our top tips for creating a winning listing:
Make your text clear and detailed, emphasising the property's good points.

Highlight things that make life comfortable and convenient. Including nearby amenities, public transport stops and schools can help to attract tenants.

Include as many images as possible to help them envision living at the property.

Make sure that all photos are well-lit and show the property at its best. 

Staging can be a good investment if you think the property needs a little extra help to look appealing.
When you're showing the property, try to arrange viewings by appointment rather than a free-for-all. This gives tenants time to look over the place properly and ask you or your property manager any questions.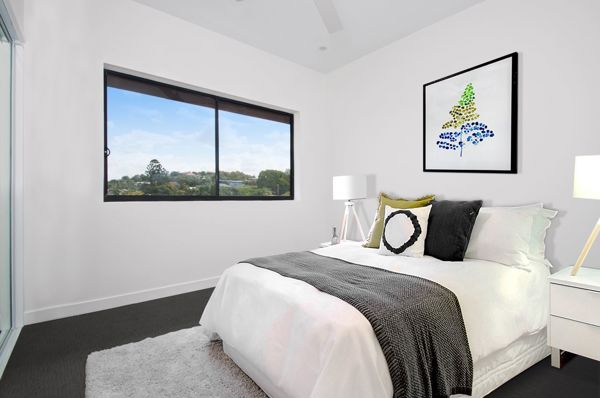 What to ask potential tenants
Would you loan your car to someone without making sure that they were a safe and experienced driver? Of course not! It's the same deal when you're renting out a property – you need to make sure that the potential tenant is going to look after it and pay the rent. 
When you first speak to potential tenants, be upfront about what you're looking for, including any specific terms and conditions that you're planning to include in the tenancy agreement. 
This kind of 'no surprises' approach works both ways. An in-depth conversation, in which you can ask them about their plans, lifestyle, wants and needs, is an excellent place to start. Don't forget to ask the potential tenant what they're looking for and how they like to work with landlords and/or property managers. If there are any red flags in this conversation, trust your gut.
It's smart to find out as much as you can about a potential tenant before you sign a legally binding contract together. References from previous landlords or management companies are worth their weight in gold here. You should also check their credit history, whether they've been involved in any Tenancy Tribunal hearings and have a look at their online profile.
How to keep your tenants happy
The best landlord/tenant relationships are transparent and honest. Remember that your property is your tenant's home – the more comfortable and secure they are there, the longer they're likely to stay.
DO'S AND DON'TS FOR LANDLORDS
Do: find out the best way to keep in touch – and give them contact details for you or your property manager.
Don't: over-promise and under deliver – they'll remember all the times you promised to fix something but never did it. Would you be happy if they 'forgot' to pay the rent?
Do: keep on top of maintenance – always aim to fix things sooner rather than later.
Don't: turn up unannounced and expect them to be happy to see you.
Do: give them the courtesy of letting them know if you or a tradesperson needs to visit the property for any reason. 
Don't: take their care of the property for granted. Be sure to thank them after a hassle-free inspection.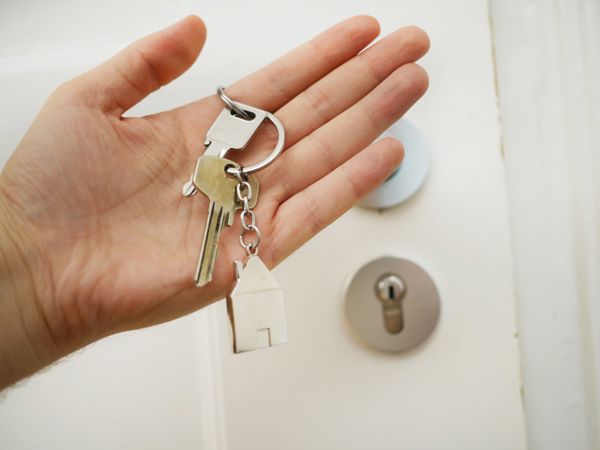 Who can help?
If you're starting out as a landlord, finding long-term tenants can seem like a daunting prospect. That's just one area where the experience and expertise of a property manager can come in handy. Property managers are professionals who look after all aspects of the landlord's role. They can manage the entire process, from marketing the property and screening tenants to carrying out regular inspections and making sure tenants are complying with the conditions of the tenancy agreement. Having a property manager also helps tenants feel secure – they appreciate the professionalism and consistency that working with one brings. 
Property managers help to keep the landlord-tenant relationship in balance. They know how to navigate tricky conversations about rent increases or complaints about damage or noise – and they know who to call if problems arise.
If you've got any questions about how we can help you manage your properties, get in touch!