The rental market is one of the many industries impacted by the Covid-19 outbreak. Since the virus was announced as a global pandemic, we've experienced various degrees of lockdowns and social restrictions. Gatherings have been limited, social distancing is required and job loss has rippled across the country.
The tourism industry has also been hit hard, prompting owners of holiday houses and Airbnbs to transition their investment properties to long-term rentals. With more properties entering the rental market and a drop in demand, a vacant property can cause a lot of stress. Other obstacles faced by property owners and rental customers in New Zealand include:
In this blog, we take a look at how rental property owners are navigating the evolving situation and finding rental customers during the Covid-19 outbreak. We'll get started by sharing a few of our top tips:
1. Set your expectations
The first and perhaps most important step towards tenanting a property during the Covid-19 outbreak is to adjust your expectations. Rental demand has dropped and there are rental customers who are seriously struggling to pay their rent. It's important to understand that businesses across the country are experiencing major difficulties and the rental market is no different.
Keep this in mind when you start your listing process. You might not receive the same volume of applications that you would have prior to the outbreak. Consider what's important to you in the long-term when you are looking for people to rent your property. Some questions you could ask yourself include:
What's more important to you; renting out the property immediately, or finding someone who is looking for a

long-term solution

that you can build a strong relationship with?

What is the minimum rent that can be charged to cover costs?

What type of customers usually rent the property? E.g. students, families, young professionals, tourists.

How are the property's typical rental customers likely to be affected by the Covid-19 outbreak?

(University classes moved online, job loss, returned home, no more travel, etc)

Would adjusting rent prices or property conditions open the property up to a larger audience?

What are your fixed conditions for renting your property and what conditions are flexible?

(Amount of people living in the home, pets, etc)
Answering these questions is a good way to refine your priorities and set your expectations.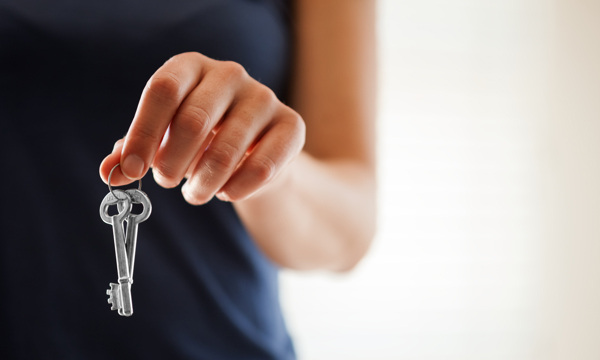 2. Budget, budget, budget!
If you haven't run the numbers recently, now is the time to start. The best way to protect your rental property investment is to make a comprehensive budget and get full visibility over your costs. When you are making your budget, try to be as meticulous and realistic as possible. 
Here are a few costs you should include in your budget:
Once you've worked out your fixed costs, you'll have a solid understanding of how much is required to cover these.
It's also a good idea to think long-term when you're mapping out your budget. We don't know what the future will look like, but there are some costs that you can forecast. Try using a time horizon to get a long-term overview.
What is a 'time horizon'?
When it comes to the rental market, a time horizon generally refers to the period of time that a property owner expects to actively rent out their property investment. If a property owner intends to sell in the future, their time horizon may be the period until a mortgage on the property is paid off.
The benefit of using a time horizon for your rental property is that it puts every cost into a long-term perspective. It might feel like reducing your rent is a big hit now, but it could help you in the long-term if it prevents losses from having a vacant property for two months.
It can be very helpful to make short-term decisions with the distant future in mind.
3. Write a strong listing
When social contact is limited, information is your best friend. Keep your property listings clear, but include any important details that could help to save time. If you have fixed conditions, make them explicit. If your conditions are flexible, let prospective applicants know. 
Try to include the following details in your rental property listing:
State nearby amenities - public transport, supermarkets, doctors, schools

Include photos of every room - these should be high quality with good lighting

Make the type of tenancy clear to viewers. Are you looking to rent on a periodic, fixed-term or short fixed-term tenancy?

Explain the next steps, how you will be holding viewings, and how you will be ensuring that Government health and safety advice is being followed.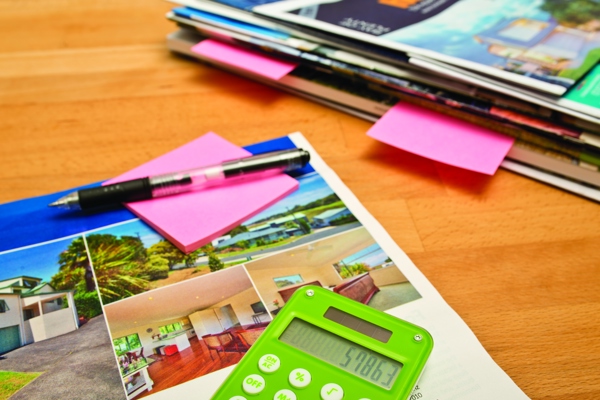 4. What about digital property viewings?
You may have noticed a growing trend for digital property viewings. While this can be an effective way to give applicants a more intimate view of a property, a video call should never replace an in-person viewing.
Whether you are a property owner or someone looking to rent, we don't recommend signing a residential tenancy agreement before the property has been physically viewed. Tenancy agreements shouldn't be taken lightly. Viewing a rental property in person gives you a chance to thoroughly inspect the house, ask any questions, and understand what you are signing up to. This protects both the rental customer and the property owner from potential disputes and ensures everyone is on the same page.
5. Take health and safety precautions
If and when you hold viewings, make sure you are following official health and safety advice. Private viewings will likely be preferred and measures should be taken to maintain a clean, safe environment for everyone. It's a good idea to let prospective rental customers know about any safety measures you are taking and how they can assist.
Official advice is subject to change, but health and safety measures may include:
Maintaining social distancing with private viewings

Asking property viewers to come alone or with people in their bubble, rather than in groups

Asking property viewers not to touch anything

Thorough cleaning of property before and after viewings

Asking property viewers to use hand sanitiser before entering the property

Recording time of viewing and names for contract tracing purposes

Exchanging information digitally, rather than sharing paper copies
6. Make a reading list
Now is an incredibly important time to develop a strong understanding of the rental market, the Covid-19 situation and your obligations as a rental property owner. If you're going to make big decisions, it's a good idea to educate yourself on all the facts first. It's smart to find out what rental relief is available for renters and what you can expect over the next few months or even years.
Here are a few resources that we recommend looking at: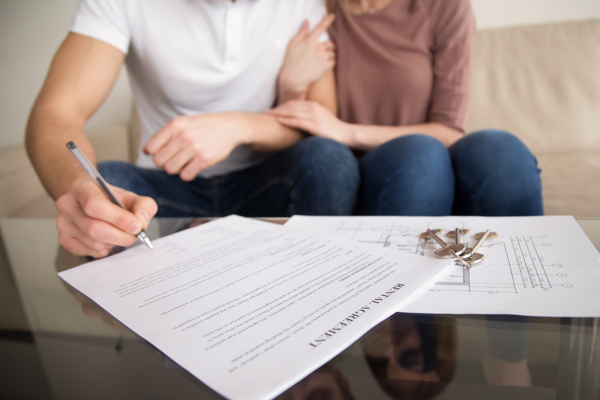 7. Talk to a professional
To put it simply, there's a lot going on right now. The Covid-19 outbreak changes in nature every day, the next stage of the Healthy Homes Standards rollout is just around the corner, and there is a lot of uncertainty surrounding the economy. If you're feeling unsure or overwhelmed, the best thing you can do is talk to a professional.
Adding an expert to your team is an easy way to immediately reduce stress and gain ongoing professional advice. Whether you've just got a few questions, or you'd like to get some property management support, we're here to help.
Get in touch
Quinovic is the largest specialist property management group in New Zealand. We've been managing property investments throughout New Zealand for over 30 years. In this time, we've seen the rental market drastically change. Our team has navigated sharp drops and rises in rent before, and we have a nationwide support network to share advice and valuable insights.
If you've got questions about tenanting your rental property during the Covid-19 outbreak or how we can help out, get in touch. We'd love to hear from you!