Managing your Christchurch rental property
With many years' rental experience in Christchurch, Quinovic offers expert knowledge of the local market. Our Merivale and Riccarton rental offices manage a range of rental properties throughout the region.
Because we have in-depth insight into the rental market, we can ensure that you'll receive the maximum rent for your rental property. Better still, our reputation for managing quality rental properties means we attract the best property managers and the highest calibre of tenants.
We also have relationships with the best local trades-people, so you can benefit from accessing high quality maintenance at competitive costs.
Proven Property Management Systems
We've been developing and refining our Care and Return systems for over 30 years. Find out how these systems can help unlock the maximum return in your property while protecting its value.
We have two rental property management offices in the Canterbury region
Our two local offices manage apartments and houses throughout Christchurch and the surrounding suburbs.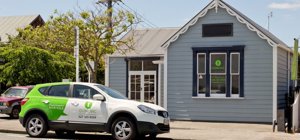 Merivale
Address: 48 Papanui Road, Merivale, Christchurch 8014
Contact: (03) 355 0348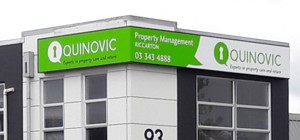 Riccarton
Address: Unit 5, 93 Main South Road, Sockburn, Christchurch 8011
Contact: (03) 343 4888
5 reasons to choose Quinovic to manage your Christchurch property
We have extensive knowledge of the Canterbury market.

Our in-depth rental appraisal helps us to ensure that you receive the maximum rent for your property and area.

Our reputation for managing quality properties helps us to attract the best property managers and the highest calibre of tenants.

Our proven systems for customer care and return are designed to protect your investment.

Our strong relationships with local tradespeople means you can access quality maintenance services at highly competitive prices.
Christchurch Property Market
Canterbury was the only residential property markets not to experience growth in the 12 months to June 2017, with Trade Me Property reporting a decrease of -0.1% in their property price index.
If we look closer at the data then this small dip was caused by apartments (-4.5%), townhouses (-3.8%) and units (-4.6%). There were, however, positive signs in 1-2 bedroom homes category (+1.1%) 3-4 bedroom homes category (+1.8%) and 5+ bedroom homes (1.7%).
According to Quotable Value, the average value of residential properties in Christchurch City increased by 1.1% between June 2016 and June 2017, from $491,148 to $496,378.
Christchurch Rental Market
While the rest of the country is experiencing strong growth in rental prices, Christchurch has been trending downwards, with a -2.5% drop over the past 12 months. Trade Me Property reports a decrease in the median weekly rent to $390, an annual fall of 2.5%.
The dip in rental prices was experienced across the board with all property types and sizes down year on year.
The rent of properties of five or more bedrooms decreased by -7.8% to $550 per week. 3-4 bedroom houses have experienced a dip year on year down of -4.4% to $430 a week while apartments are down 4.2% to $345.