Our Quinovic Return System is all about those smart moves that mean better income and overall gains. Our people know their stuff when it comes to making investment decisions – what properties, what areas, how to charge top market rent.
We have a 30 year track record of enabling property investors all over New Zealand to gain better returns and protect the value of their property portfolio.
We manage your property to ensure maximum tenancy income, appropriate expenditure on maintenance, and that it is positioned for growth in valuation. If you're an experienced investor, or if you're just starting out, we can give you the edge to make it a real success.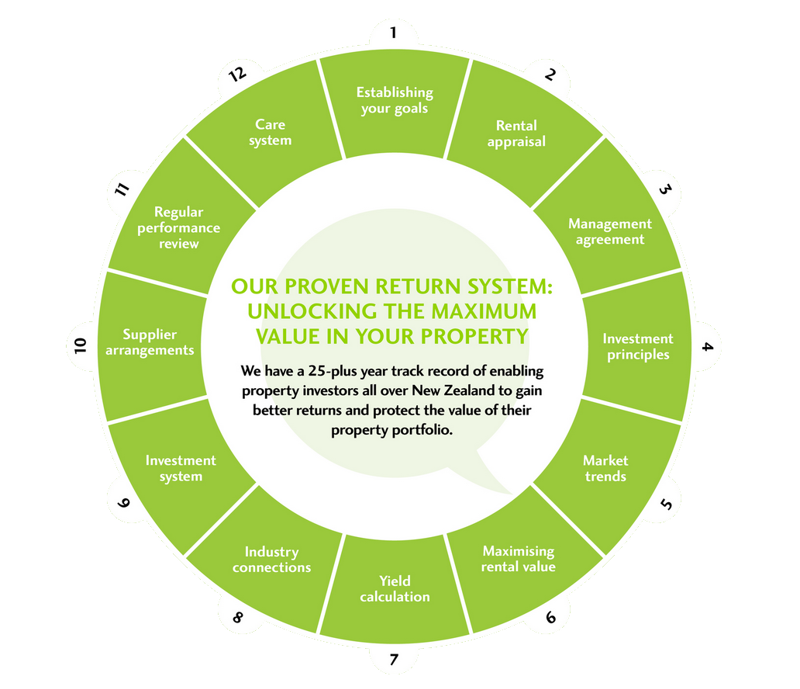 Quinovic Return System