Picking tenants for your property can be tough. When the market is hot, the sea of applicants can be overwhelming at best. In times when it's a little slower, finding potential tenants that are also a good match can be just as difficult. Regardless of the state of the market, it's not an easy task. At Quinovic, we have over 30 years of experience finding well-suited tenants for our clients. We're proud to be experts in the industry and we're here to help guide you through your property investment journey.
When it comes to renting out your property, time occupied means money. The flip side is that vacant time can mean a loss of money. This can make the idea of shortcuts while selecting tenants particularly appealing. However, if you choose people based on a piece of paper or a first impression, you may be increasing your chances of encountering problems down the road.
Screening your tenants is an essential part of the property management process. At Quinovic, we believe there are 5 tenant checks that every landlord or property manager should carry out before offering a tenant a property. Similarly, this process provides tenants with an opportunity to get a feel for their landlord or property manager, ask any crucial questions and decide whether the property is right for them.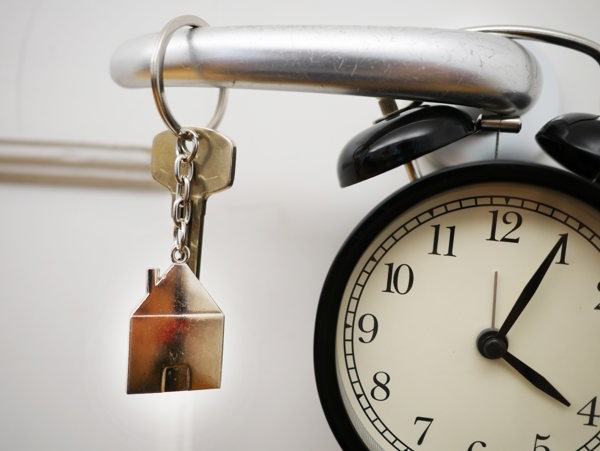 What makes a 'good' tenant?
Before we dive into the details, it's important to define what a 'good' tenant is. The right tenant will vary depending on the type of property you have and the living situation that you are offering. You could be looking for long-term tenants or a more short-term situation if you have plans for your property. A group of university students might be a perfect fit for a 6-bedroom house in a party-centric part of town, close to campus. However, the same group of people may not be ideal for a more expensive home in a quiet, family-focused neighbourhood, further from central amenities and public transport.
When we generally talk about 'good' tenants, we simply mean honest, considerate tenants who will pay their rent on time, respect neighbours and treat the property as if it was their own.
Top 5 Tenant Checks
So, now that we've established what makes a 'good' tenant, how do we go about identifying them? Here are the top 5 tenant checks that we recommend for anyone looking to rent out their property.
1. Initial phone call
An initial phone call is a great way to determine whether the applicant is serious about looking for a property or not and to rule out anyone who doesn't meet the property's conditions. It's also a good chance to clarify the rent and key terms of the tenancy, ensuring you're both on the same page.

Key questions to ask at this point are:
The property will be for you and who else?

How many people will be living at the property with you? And what is your relationship with them? Family, friends, flatmates, etc.

When are you available to move in?

Have you ever been evicted?

Do you have pets?
This phone call doubles as an opportunity for the applicant to share their requirements and ask any deal-breaker questions. Some tenants may only be looking at properties that come with whiteware, are fully furnished or have off-street parking. If you can establish whether the property is suited to the tenant or not by phone, this can save you both the viewing time.
While initial phone calls are a fantastic start, we do understand that it's not always realistic to speak to every potential tenant prior to viewing the property. Especially when demand is high! This simply means it is even more important to be as clear as possible when writing your property listing.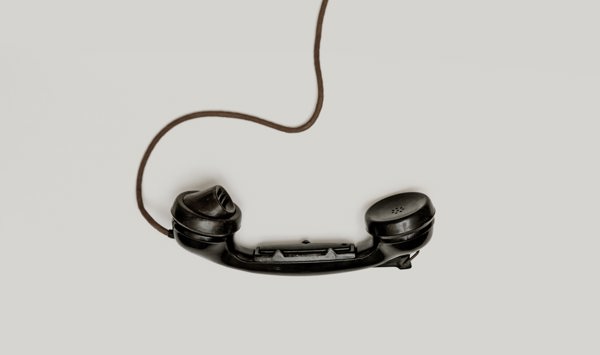 2. Meeting applicants in person
The next step is arranging a viewing with the applicants. Depending on the number of applicants interested in the property, this could be a 1-on-1 viewing or an open viewing.

Meeting applicants in person is a great opportunity to get a feel for the type of relationship you might share if they do become your tenants. 
Key things to look out for at this stage are:

Punctuality - did they arrive on time?

Were they polite and friendly?

If it was an open viewing, did they introduce themselves to you?

What type of questions did they ask about the property?

Did you see if there were any additional occupants in the car?

Was the car in a clean and cared for condition?
Again, it's a good idea to clarify the rent and conditions of the property at this point. People often view multiple properties when looking for rentals and it's best to avoid any confusion about important details.
Tip: When applicants are viewing your property, it can be tempting to share your plans for the home, e.g. buying new whiteware, planting trees, etc. Unless you have imminent plans to action these ideas, it can be better to keep them to yourself to avoid over-promising and the possibility of tenants feeling like they were misled.
3. Pre-tenancy application form
A pre-tenancy application form is a fantastic way to keep yourself organised and reduce administration time down the track. These can be given to interested applicants before or after viewing the home. We generally recommend giving the tenancy application form to tenants after viewing the property as this ensures that they've seen the space and know what they're signing up for.
The pre-tenancy application form is a way to collect the information and permissions required for our final two checks, as well as give you a clear picture of the potential tenant's situation on paper. If the tenant has rented a property before, it's worth asking them to list a past landlord as one of their referees.
When checking these forms, it's a good idea to take note of the following:
Why they are leaving their current property

Relationship of referees provided

Permission to do a credit check
Pre-tenancy application forms are available to be completed downloaded online. It's important that the privacy of the applicant is protected in accordance with the Privacy Act 1993.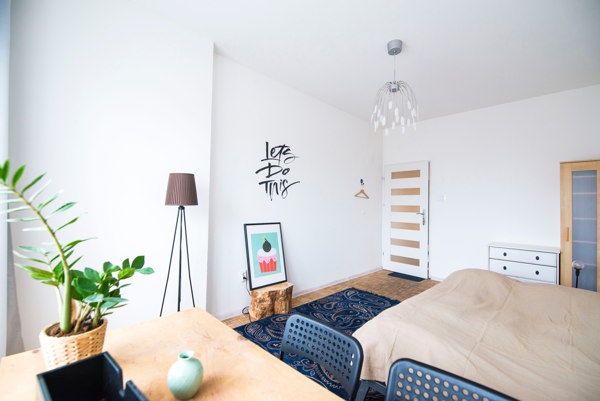 4. Reference check
If your applicants have filled out a pre-tenancy application form, they should have given you permission to contact the referees they provided. Referees help you to build a picture of the potential tenant's character and the type of communication you can expect from them. While it is ideal to speak to previous landlords, this might not be possible if the tenant has not rented before. Other reliable people to talk to could be current or past employers and members of the applicant's community, e.g. a sports coach.
If you do speak to a current or past landlord, here are some questions you could ask:

Did the applicant let you know when repairs or maintenance were required?

Did the applicant keep the property reasonably clean and tidy?

Were there ever any issues with the applicant paying rent on time? Were these resolved, and how?

How was the applicant with communication?

Would you choose the applicant to live in your property again? If not, why?
When speaking to a current or past employer, you could also ask the following:
Have you ever experienced any communication issues with the applicant?

What were their responsibilities at work?

When were they employed by you and for how long?

Would you employ them again? If not, why?
Tip: Ask applicants to refrain from using friends or family as referees. Keep an eye out for shared surnames and always ask the referee to describe their relationship with the applicant.
5. Credit check
A credit check is the final stage of our recommended screening process, but it's also one of the most important steps. A credit check will provide you with the following information:
The applicant's full name and date of birth

Your applicant's occupation and employer

Any involvement in payment defaults, collection actions, court judgements, bankruptcies or other public notices information

The applicant's credit rating

Other addresses recently listed by the applicant

Any credit enquiries made against the applicant
To perform a credit check, you will need to subscribe to a credit check agency. While you do need to pay for this report, it can save you a lot of time, money and stress down the road.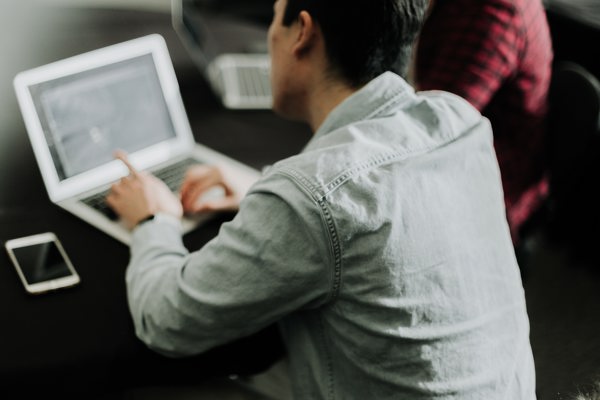 Renting is a two-way street
As a property owner, it's easy to focus on the tenant's obligations and behaviours. But it's important to remember that a strong relationship is a two-way street. When you're deciding whether or not an applicant is right for your property, you should only ever collect the minimum amount of personal information required to make that decision. Even if there is a large volume of applicants, try to answer any questions that potential tenants have to the best of your ability. Finally, establish expectations and your preferred method of communication from the get-go to ensure you are on the same page before they move in.

While checks are a vital part of the tenanting process, there are several steps before screening tenants that will help you to find the right people for your property. Our latest e-Book breaks down everything you need to know, from marketing your property to retaining your ideal tenants.
Get in touch!
Managing a property requires a lot of time, patience and industry knowledge. The responsibilities and obligations of landlords are vast and constantly changing. We know it can be tough, and that's why we're here to help!
At Quinovic, we have over 30 years of experience managing properties and tenants across New Zealand. We're here to create a better rental experience for all and that begins with listening to your needs as a property owner. If you're in need of a hand with your property, get in touch with your local Quinovic team today.